TRANSFORMATIONAL



VR TRAINING PLATFORM

The iQ3 VR Collaboration and Training platform provides a web based, scalable, and cost effective, approach for building and deploying enterprise product training solutions.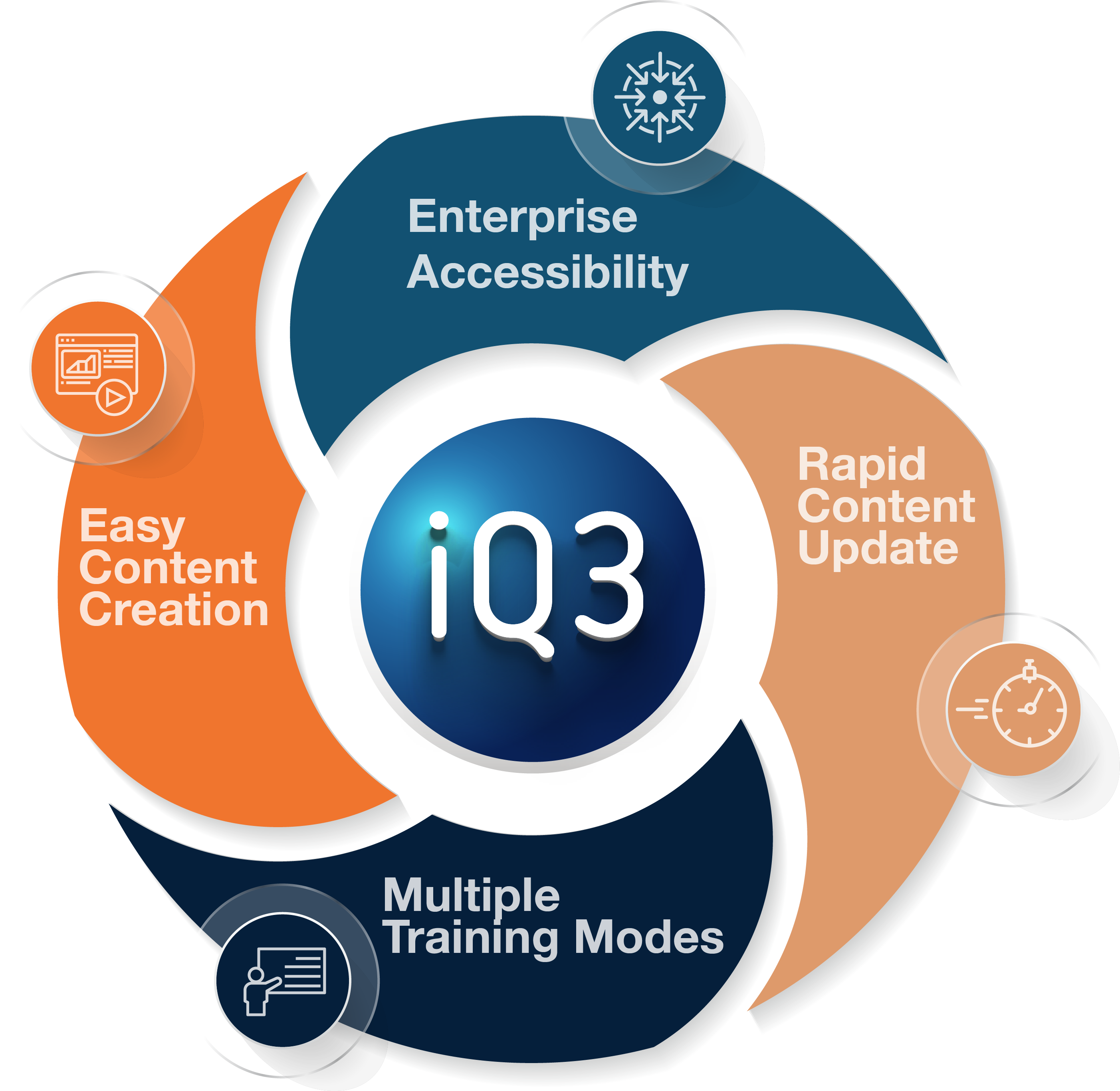 Easy Content Creation
iQ3 makes it easy and accessible for global trainers and subject matter experts to author and deploy training solutions. Drag and drop your existing 3D models, reality capture scans, videos, documents, images, and audio files to create rich training scenarios without any coding expertise.
iQ3 provides powerful features to capture subject matter expert knowledge directly in the virtual workspace to develop training workflows (see what I see, do what I do).
Enterprise Accessibility
True to our core philosophy of anyone - anytime – anywhere, our training solutions can be accessed in fully immersive VR/AR, and desktop VR on standard PCs and tablets. Authors, trainers, and trainees can use iQ3 on a standard web browser. iQ3 provides built in security as well as project and user management tools, such as single sign on, to meet business process needs. End users can access training modules directly from the corporate LMS or training portal.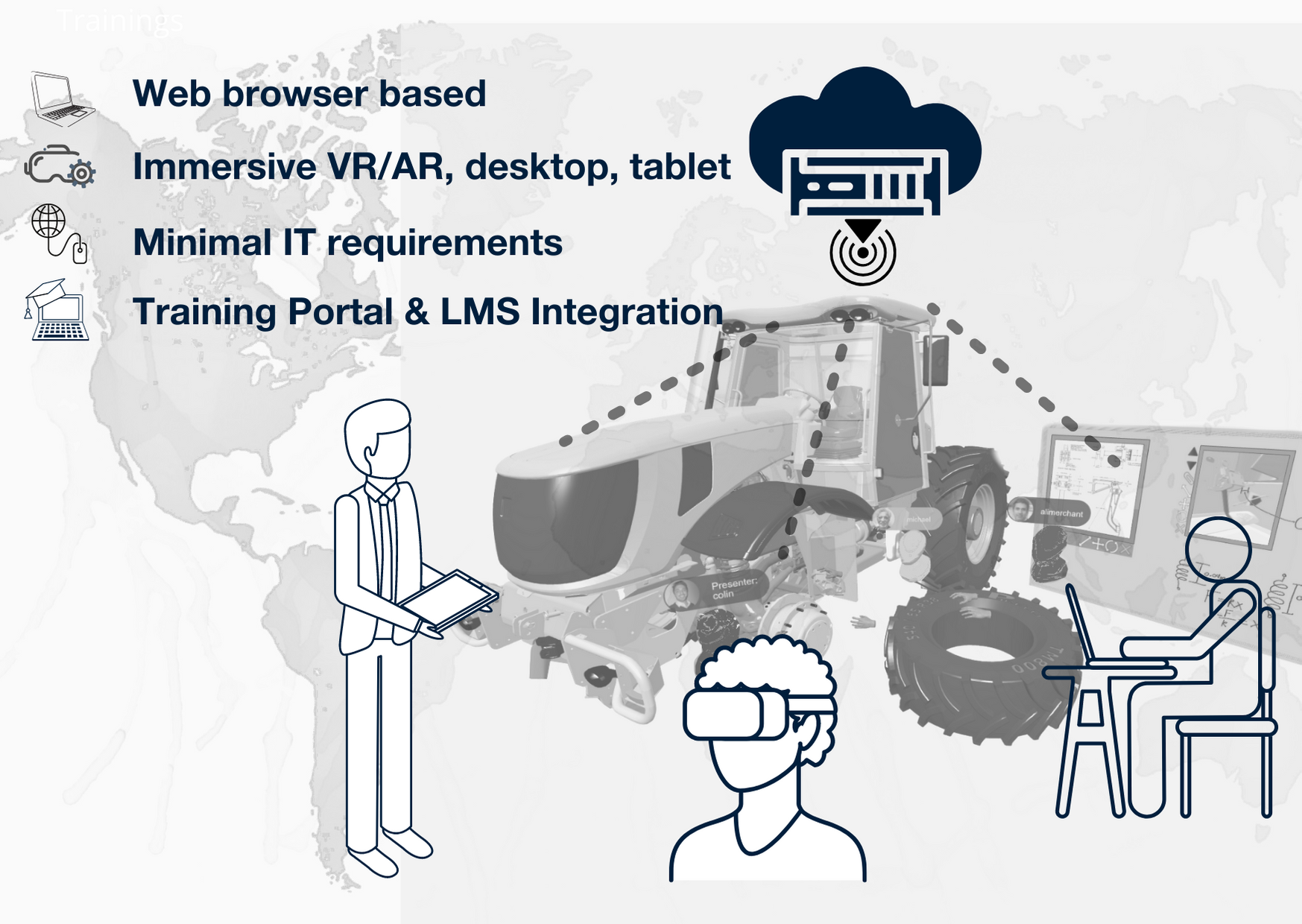 Multiple Training Modes
The iQ3 training platform provides single and collaborative multi-user capabilities out of the box. An individual trainee can access an on-demand training course from a corporate LMS environment for self-paced learning, practicing specific procedures, and test for certification. Our built-in collaboration engine provides a seamless capability to schedule instructor-led training or ad-hoc social collaboration sessions where trainees can learn from each other.
Rapid Content Updates
iQ3 training solutions are based on flexible templates. A drag and drop editor is used to rapidly assemble logical steps, instructions, and training modules. This content and logic can be reused across multiple training modules. An iQ3 training is not like other VR training solutions that require fully pre-programmed "packages." Our interactive and modular approach allows updates and modifications to be edited quickly and published easily in response to frequent product updates and changes